The left is at it again and this time it is the feminists that are leading the charge of virtue signaling. Over the last several years, we have heard these third wave feminists scream that they are oppressed, white males are ruining their lives, and of course, the mythical gender pay gap. These women believe that men are paid more than women and that is an injustice that needs to be rectified. So, one restaurant that is run by a group of angry male hating women has come up with a way to teach men about their privilege, and it is sick.
The left is always finding new ways to impose their insane ideas on others, and sometimes it is hard to tell when they are serious or not. Feminists especially are always banging the drum of oppression and privilege in their misguided effort to destroy white males. These hairy legged women are always shouting about racism, sexism, and they are triggered about everything. Which is why one group of angry ladies have decided to tax men more in their establishment to protest the gender pay gap.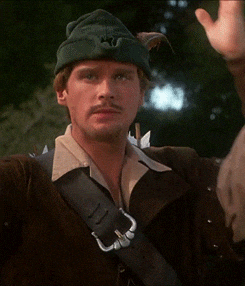 A cafe owner in Australia has implemented a "man tax" and allows women to have priority seating over men. The owner of the cafe believes that women have been discriminated against and the only way to fix that is to discriminate against men. Insane, right?
Here is more from Mirror:
A cafe owner has explained why she charges men more than women and allows ladies priority seating.
Alex O'Brien, who owns Handsome Her, a vegan cafe in Melbourne, Australia, says she gives female customers a better deal to raise awareness of the gender pay gap. It's been dubbed the 'man tax'.
Alex says her restaurant is 'for women, by women.' Though men are very welcome – and, significantly, the surcharge isn't compulsory. It's in operation for one week per month.
Alex says that so far, no male customers have failed to cough up the additional charge, which works out as an 18 per cent mark up. She wants to start a conversation over the issue of gender equality in the workplace. Dare we mention the BBC?
"If men don't want to pay it, we're not going to kick them out the door. It's just an opportunity to do some good," says Alex.
Patrons of the vegan cafe, which doesn't use disposable coffee cups and serves a 100 per cent plant-based menu, appear supportive of the idea.
Would LOVE everyones thoughts on this. My friends cafe in #Brunswick, Handsom Her – is for women by women AND an has a 18% gender tax! pic.twitter.com/tVSX3PO4q8

— Paige Cardona (@paigecardona) August 3, 2017
One customer told Seven News in Melbourne: "I think it's fair if you think about the world and the gender inequality that we have."
Another said: "I think it's a brilliant idea because I don't think many people actually know the actual gap."
Alex describes herself as a "feminist, not the fun kind", and added: "We're bringing it [the gender pay gap] to the forefront of people's minds. I like that it is making men stop and question their privilege a little bit.
"One of my friends who works for a not-for-profit women's service was talking about the pay gap and I thought it was a good idea, so we decided that one week every month we would charge men an 18 per cent premium, which we will donate."
All proceeds taken from the premium go to women's charities. Alex plans to rotate them four times a year. In August, the earnings will go to an organisation called Elizabeth Morgan House, which helps Aboriginal women and children.
Of course, there are plenty of women that are onboard with this, but there are many that are opposed to it as well. 
This sums my thoughts up perfectly. I get the idea behind it, but I can't help but feel that it creates a bigger divide.

— Chris Lowry (@Lowry_16) August 3, 2017
It is discrimination. It just makes me aware of a cafe' to not to give my money to in Melbourne.

— Matt Murray (@Matt_Murray1916) August 4, 2017
The reason that Alex chose this 18 percent hike in tax for men is to reflect the gap in Australia in 2016. Now, while there may have been a pay gap it does not appear that it only was towards men. The Economist reported, that Recent data shows a UK pay gap of 28.6 per cent for all jobs shrinking to only 0.8 per cent for jobs at the same level, company and function.
No matter what you say to these women though they will always believe the rhetoric they were fed. Now, while this may be occurring in Australia do not think for one minute it cannot happen over here. The angry lady brigade is often yelling about how they are oppressed by the cis white male and patriarchy on a daily basis. It would not be a surprise if these sorts of laws would be proposed or feminist eateries will begin to do the same as this one.
The fact of the matter is that these women do not get it at all. In their effort to protest mythical discrimination they, in fact, are discriminating. I wonder how the Australian government will view this as a business cannot discriminate against another person based on their sex. Oh, they must not think it applies when they are virtue signaling.
And, this is why cannot have nice things.
SHARE IF YOU ARE SICK OFEMINISTSTS AND THEIR INSANE PROTESTS! 
[ Daily Mail ]
FOLLOW us on Facebook at Freedom Daily!
The post If You're A Man, Prepare To Pay This Special Tax At Certain Businesses – Here's Sick Reason Why appeared first on Freedom Daily.
Source: Freedomdaily.com